Add a custom Google font
If you would like to use a different font than our standard you can select an open-source Google font. Your chosen font will be used on the web, Android and iOS apps including Android TV and Apple TV.
Follow these steps if you want to use a Google Font.
Select a Google Font that is available for all languages in your service.

Create a Font API Key

Go to the font section in the Magine Pro Console

Enable "Default font"

Enter your Font API Key

Select the font family

Click on Save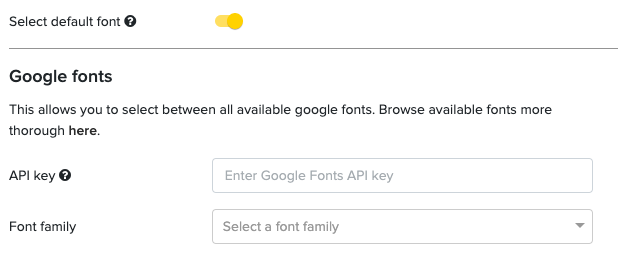 Create Font API Key
In the right menu select "Identify your application to Google"

Click on "Get a key"

Select your project or create a new one

Click next

Copy the API Key and continue in the Magine Pro Console as described above.