How to check student assessment and attendance in the Parent/Student PowerSchool Portal (Outcomes Based Reporting)
Login to PowerSchool Portal. The link for this can be found on any Evergreen School Website under Quicklinks
Enter the username and password you created and click Sign In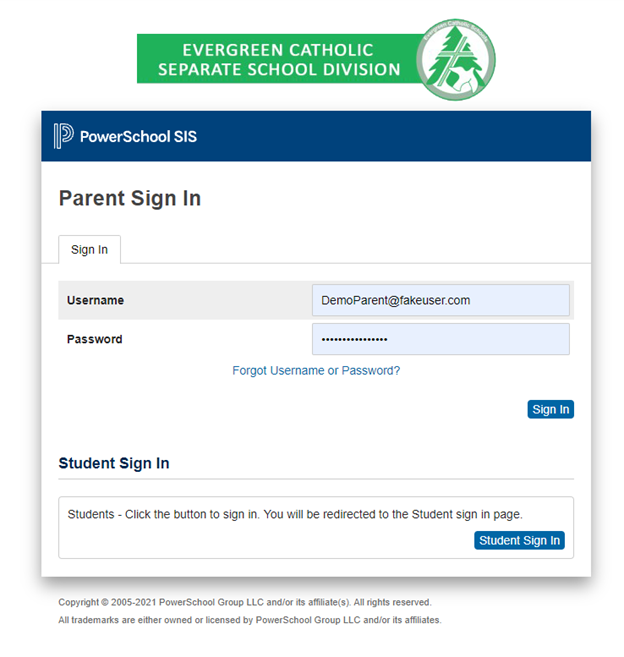 Once you are logged in choose Grades and Attendance and choose the class you would like to see like Math 5. Please click on the little blue [ i ] in each course under the reporting period.
Absences in Elementary are taken AM/PM so 4 half days would equal 2 full days.

All Grade 1 to 6 subjects use outcomes based reporting, so a teacher will assess how a student does on a specific outcome in an assignment using the following scale E-Excellent, P-Proficient, A-Adequate, and L-Limited. There are no points and percentages in outcomes based reporting. Here is a general description of what you may typically see for Grades 1 to 6:

Note: The PowerSchool App does not have the functionality to show the Standards/Outcomes being evaluated for each Assignment. Parents should be using the Parent Portal on the Web to see the Standards/Outcomes being evaluated in each assignment.
As an outcome has been evaluated multiple times in various assignments you can click in to see the most recent assessment of an outcome for a subject in the Standards Grades tab or on the PowerSchool App under Standards: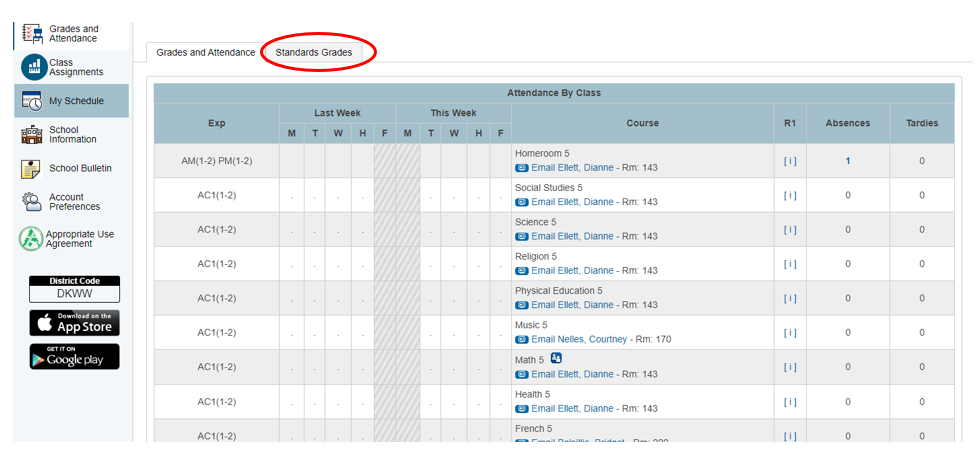 Parent/Student Portal View of the Standards Grades Tab (Mobile App Version)
*Note: Outcomes assessed within assignments DO NOT SHOW on the Mobile APP version of the Parent/Student Portal. Parents/Students will only see outcomes assessed within assignments when viewing the Web Browser version of the Parent/Student Portal.
View on Apple Devices: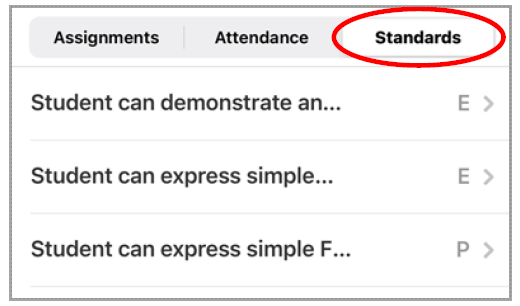 View on Android Devices: