THCIC State Reporting
There are two types of THCIC reporting, Inpatient and Outpatient. This guide will go through the steps to create an OP and IP 837 file for THCIC submission to System13.
---
Configuring Your THCIC Facility Information
Go to Billing Modules --> Batching --> Click on the Reporting drop down --> Select State Reporting Settings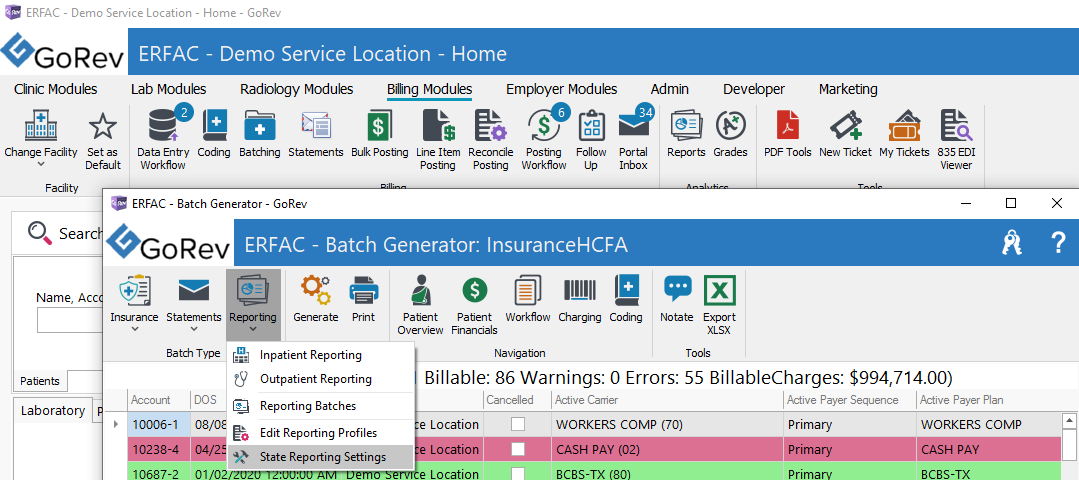 You will see the below state reporting settings screen. Be sure to click Save.
State Agency - Select the specific State you are configuring reporting for (this guide focuses on THCIC however, we support many State formats.
State Submitter ID - You will obtain this ID as part of your sign up process with THCIC. This ID typically starts with SUB for THCIC.
StateReceiverID - This is the file type information that is embedded into the 837 document. This will always be YTH837
Contact Email / Phone - Put the contact information for the person responsible for THCIC submission. THCIC will reach out to this person with questions if there are issues with your submissions.
Name with Agency - This name must match exactly what is on file with THCIC
Use Location as Submitter - Select the default location to use for submission. This location's details will be used in the submissions.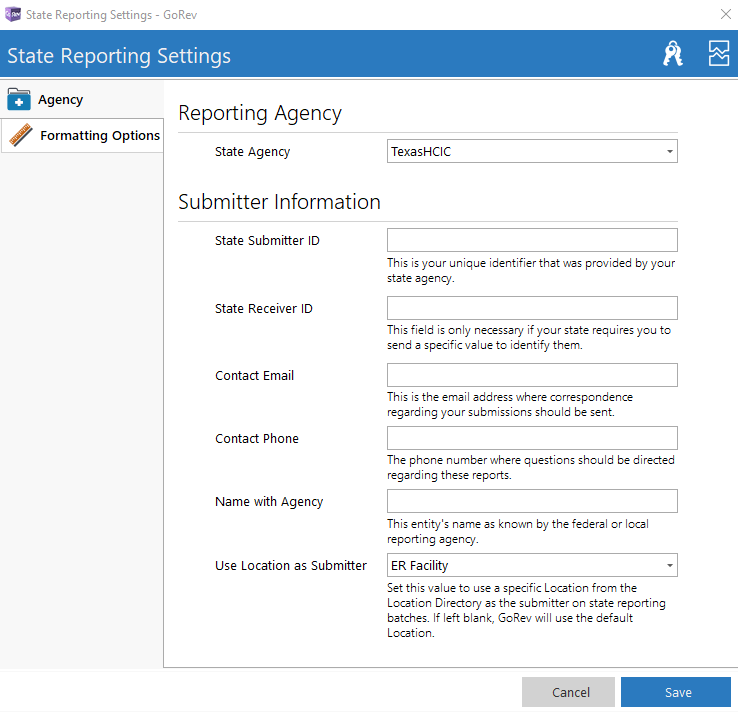 Creating THCIC Submission Files
From within the Batching screen's Reporting drop down select either the Inpatient Reporting or Outpatient Reporting buttons. Note, for THCIC you must submit these two Patient claim types separately.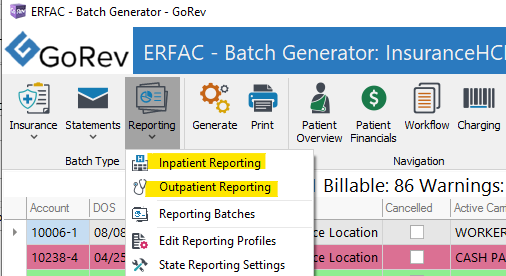 Next, select the date range for the quarter you would like to produce. Click Preview.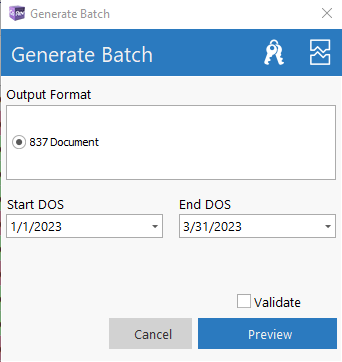 The THCIC batching system will scrub claims and provide you with a claim listing. Green indicates no issues. Red indicates an issue exists on the claim which could cause processing issues within THCIC System13. Fix these issues and run through the Preview process again to validate. Once ready to generate click the Generate button

You will then see this prompt.

Give the system some time to generate the file. When ready the file you can submit to System13 can be found by going back to the Reporting drop down and selecting Reporting Batches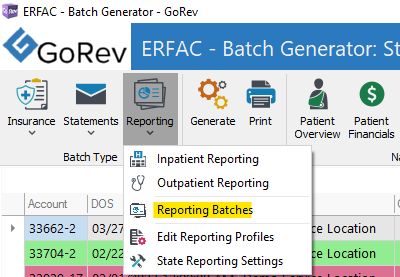 Highlight the reporting file you wish to submit and click Download File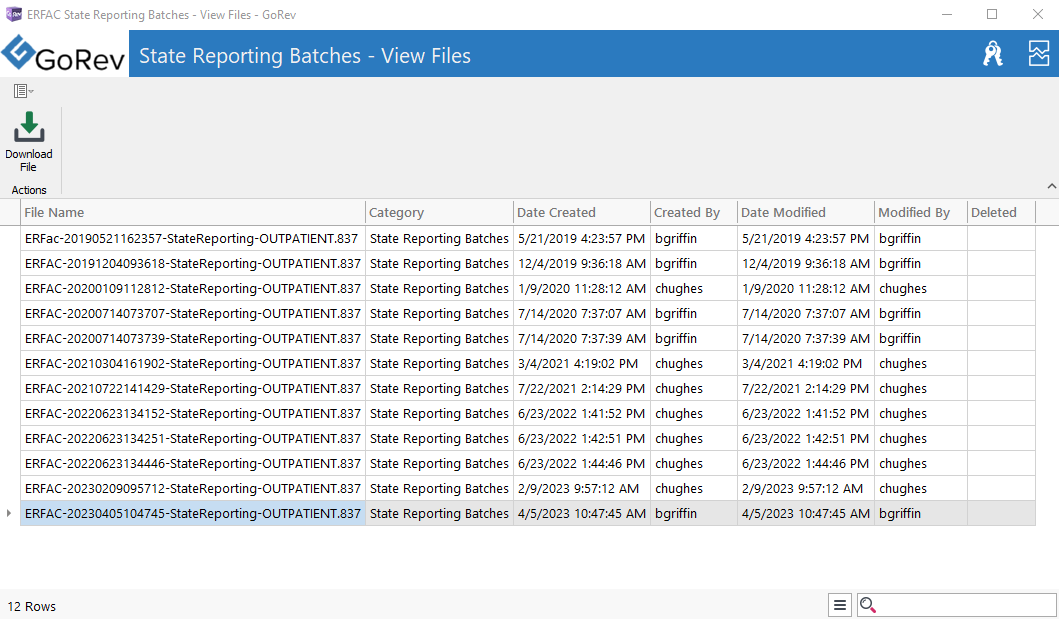 Save this file to your computer and upload to System13.
NOTE: It is your responsibility to complete the remaining steps within System13 which include reviewing the file, fixing any remaining issues, and certifying for submission (among other potential steps).
---
GoRev Support Team
If you have any questions, concerns, or problems regarding this GoRev Tutorial, please contact the GoRev Support Team by submitting an IT Support Ticket, by phone at 1-(317)-794-3900, and/or by email at ask@gorev.com.
Note: If possible, always submit an IT Support Ticket detailing any problem that you are experiencing within GoRev. This will give GoRev Support Agents access to additional information that will help expedite the resolution of your issue. If you are unsure how to submit an IT Support Ticket in GoRev, please see theIT Support Ticket Creation for assistance.