Report: Team sprint board
https://tableau.kosik.cz/#/views/Transparency/Sprintboard?:iid=1
The purpose of the report is to gain a full overview of a team/teams in a relevant sprint/sprints.
The lefthand side represents the main indicators.
The righthand side is a detail of the sprint content.
The top-left corner contains the 0 - 4 stars rating.
Answers for
What is the team's rating? ⭐️⭐️⭐️⭐️
How much stable is the team/teams?
What potential inefficiencies drag us down?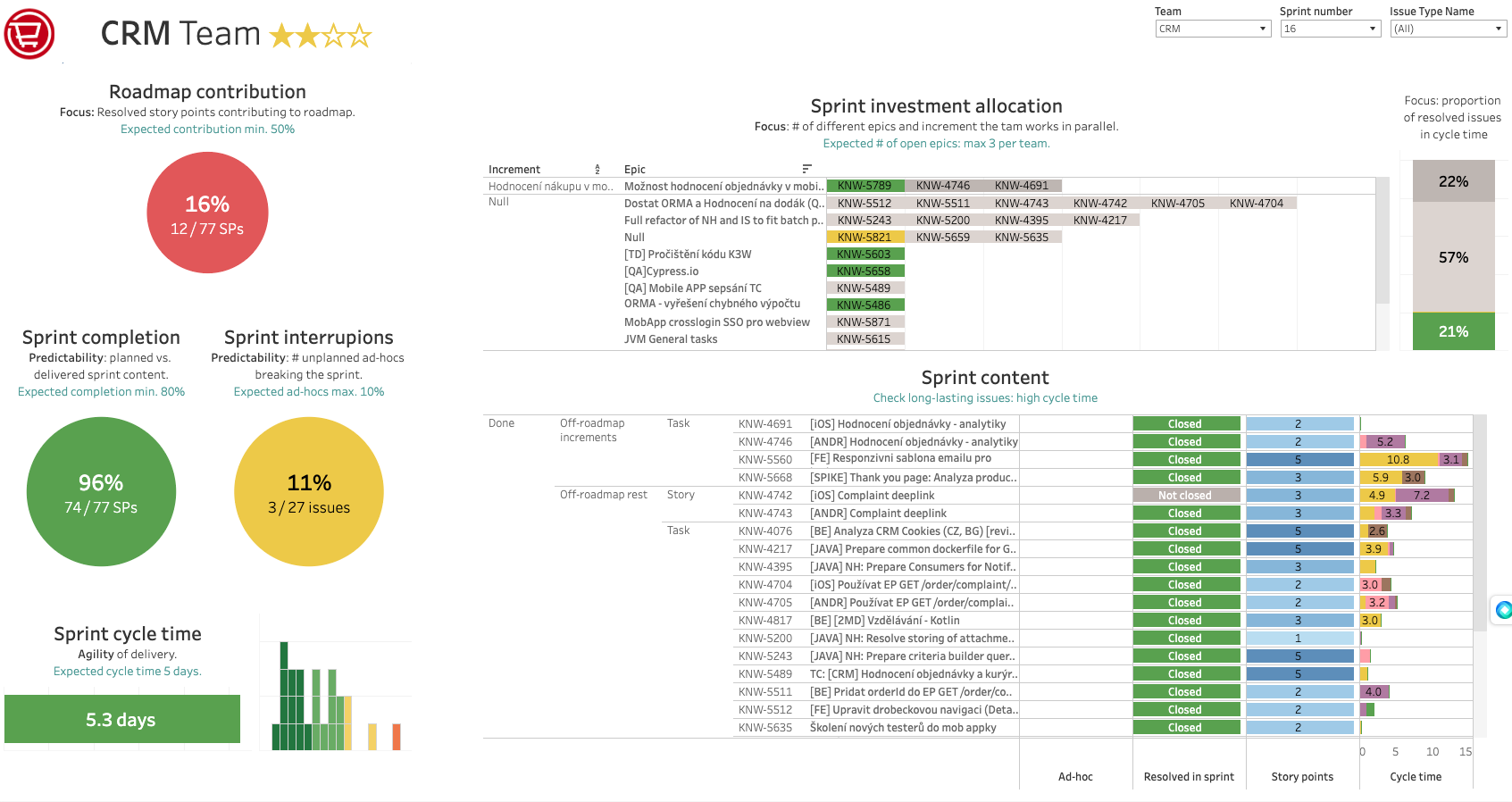 To validate the sprint context, go to Jira -> Project -> Reports -> Sprint report:
https://mallfresh.atlassian.net/jira/software/c/projects/KNW/boards/3159/reports/sprint-retrospective?sprint=8442