Scheduling Appointment Creation
Welcome to the GoRev Scheduling Appointment Creation Tutorial. In this tutorial, we will focus on the process of creating an Appointment in the GoRev Scheduling module.
---
1 : Navigating to the Scheduling Module
In order to navigate to the GoRev Scheduling module, click on the "Scheduling" button present in the GoRev Homepage toolbar.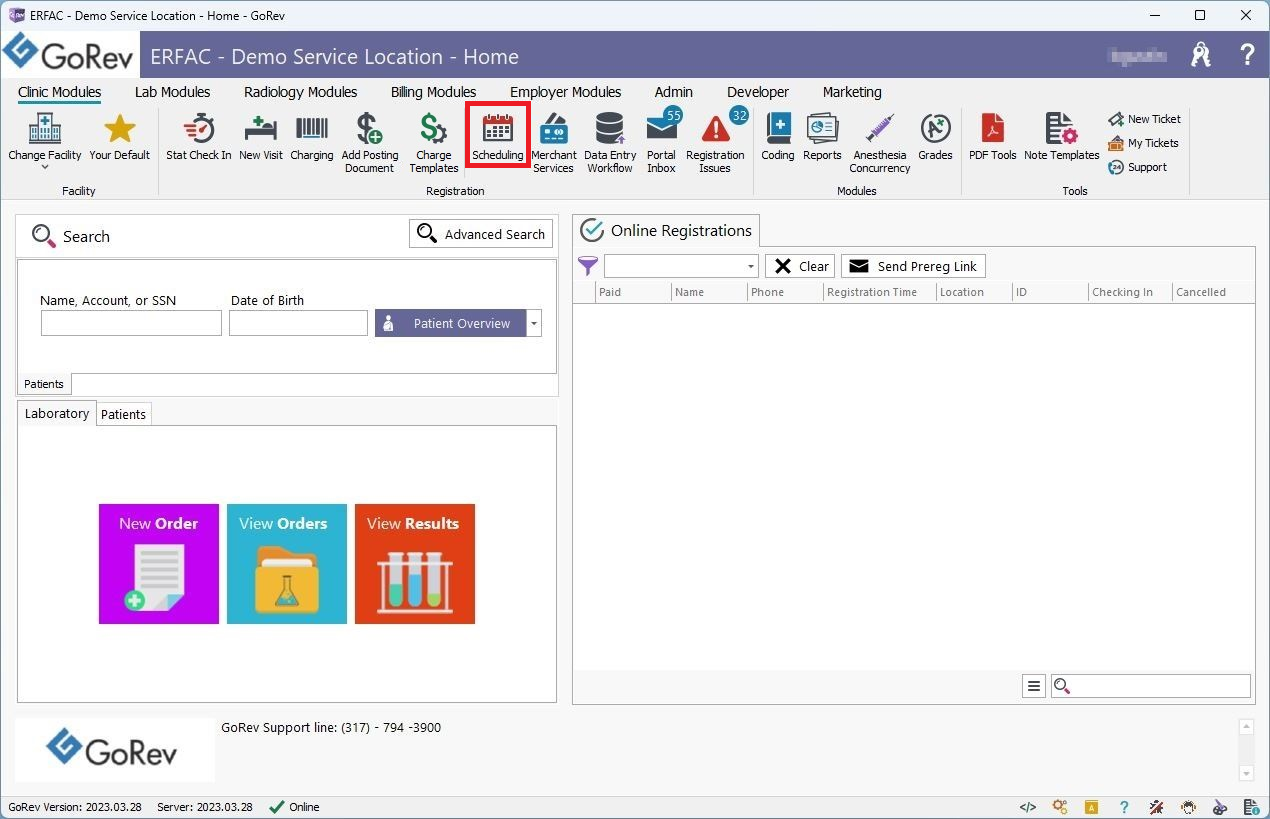 2 : Beginning the Create Appointment Process
At this point, the GoRev Scheduling Module should, now, be visible. To continue, please click on the "New" button present in the Scheduling toolbar.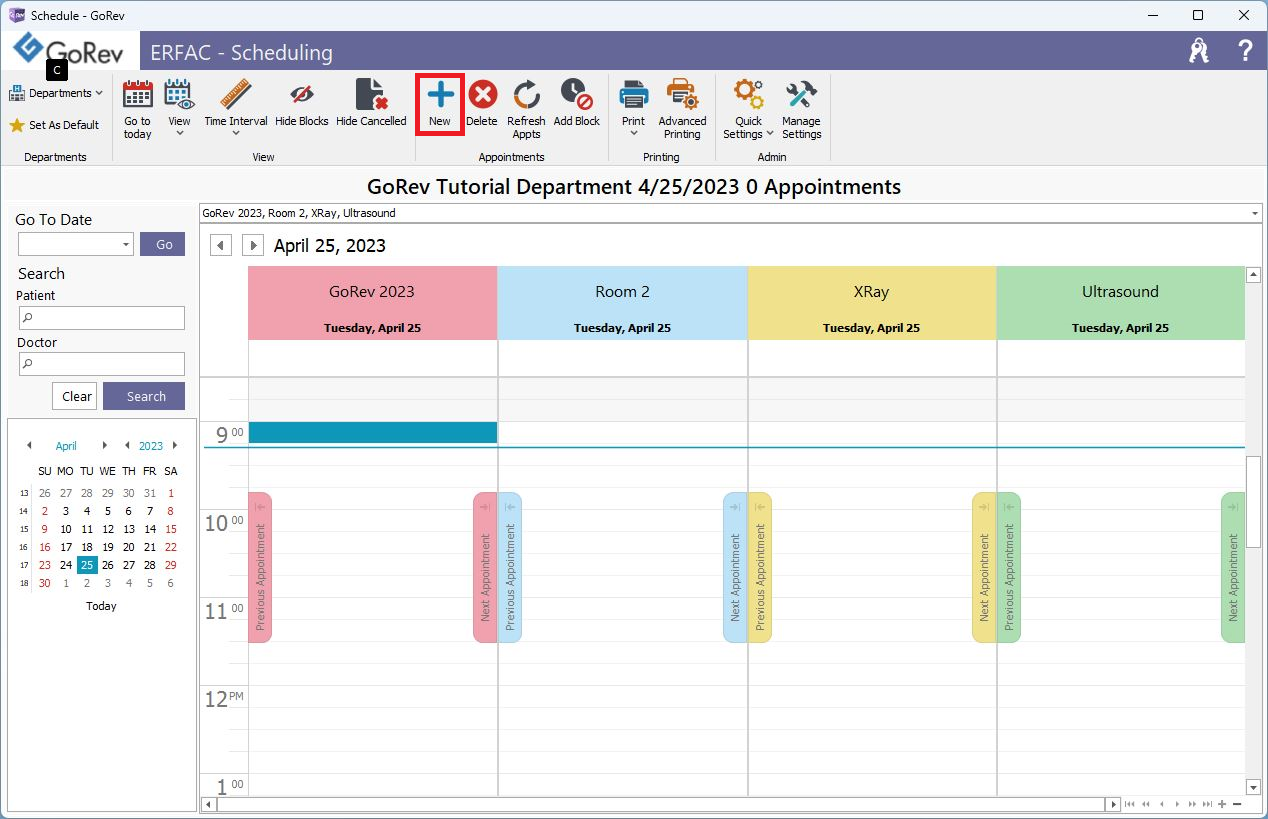 Alternatively, you can create a new Appointment by right clicking anywhere in the Calendar and selecting the subsequent "New Appointment" option from the list that appears on your screen.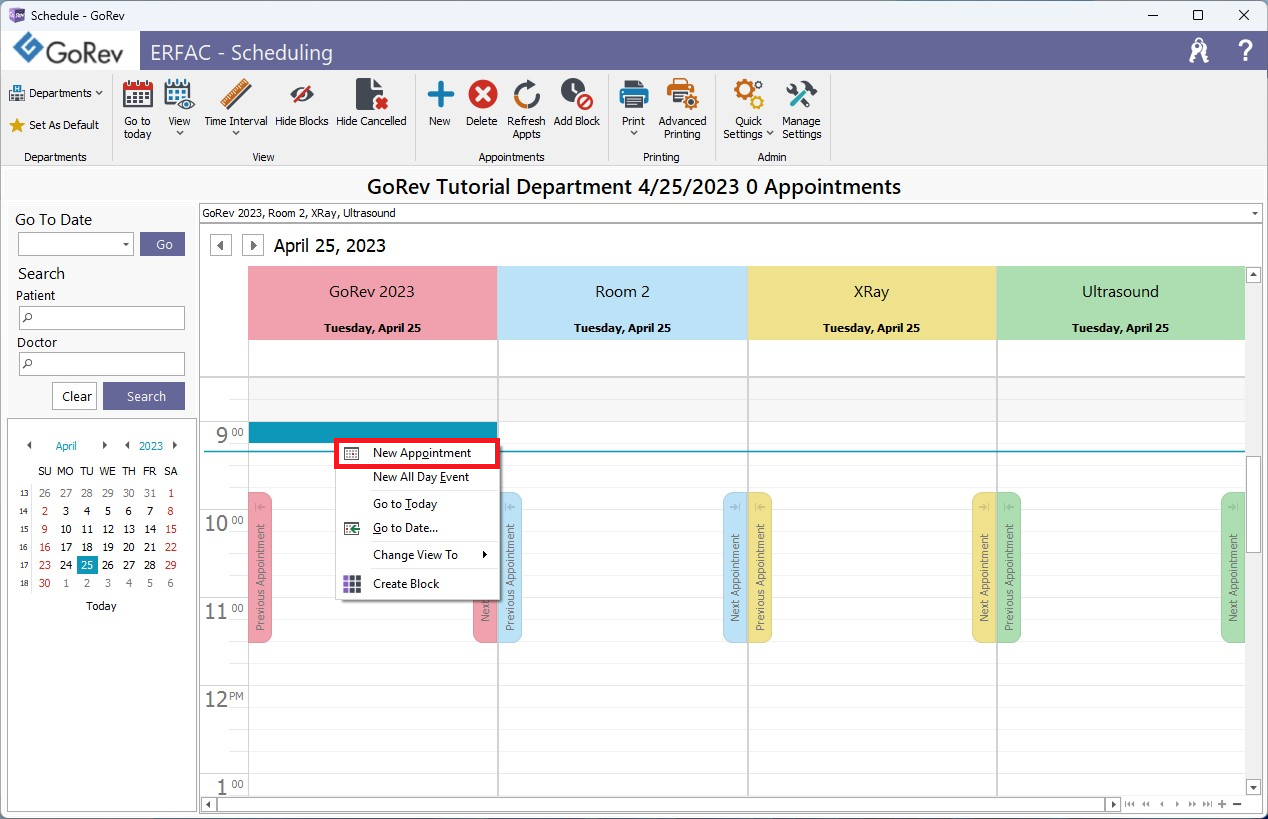 3 : Entering Appointment Information
After the "New Appointment" window becomes visible, please enter the Appointment information into the fields provided.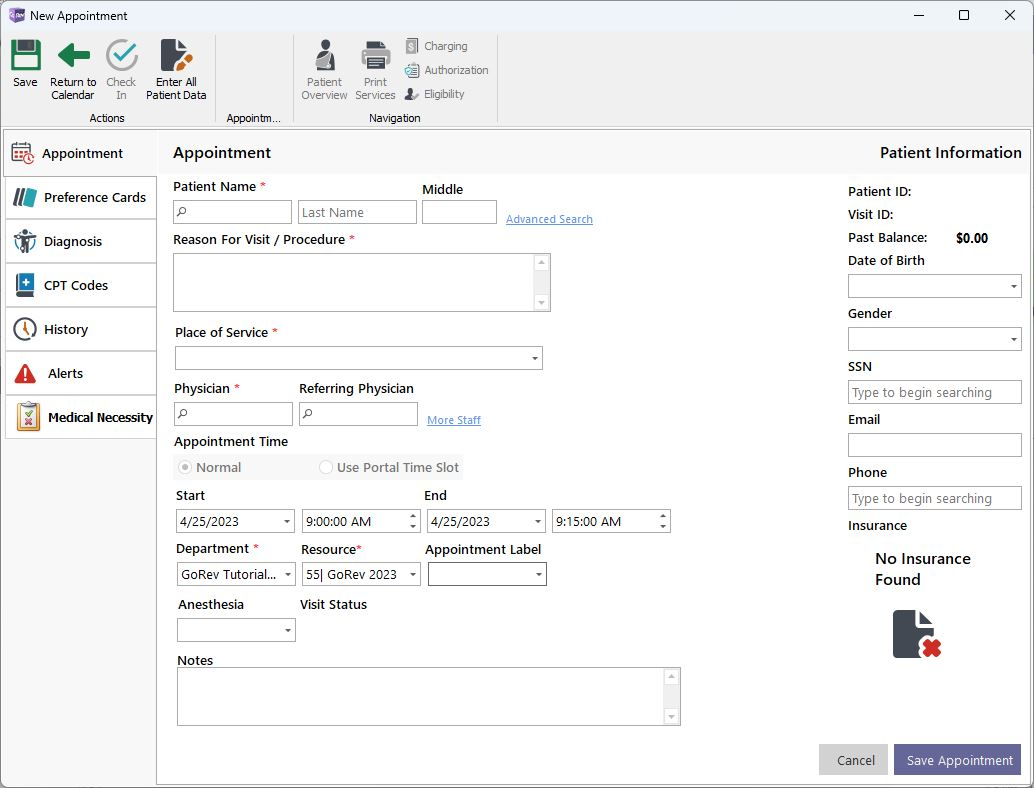 4 : Saving the Appointment
Once you are satisfied with the entered information, please save the new appointment by clicking on the "Save Appointment" button on your screen.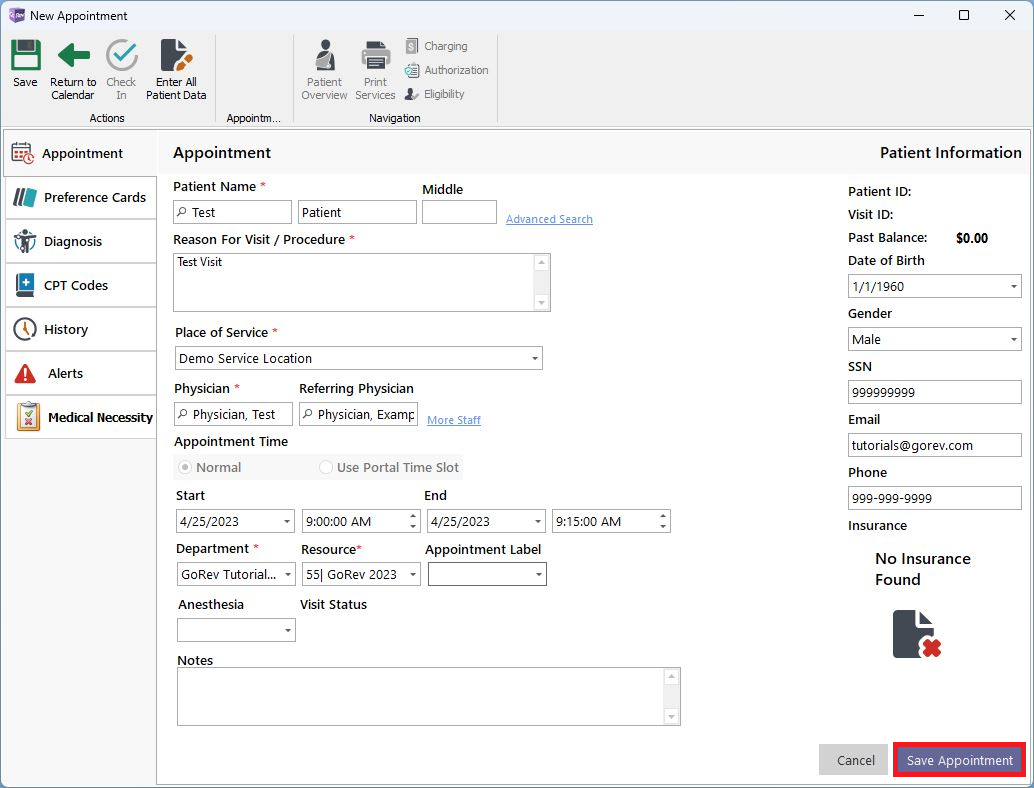 Once you have successfully saved the appointment, the newly created appointment should be present in the Scheduling Calendar on your screen.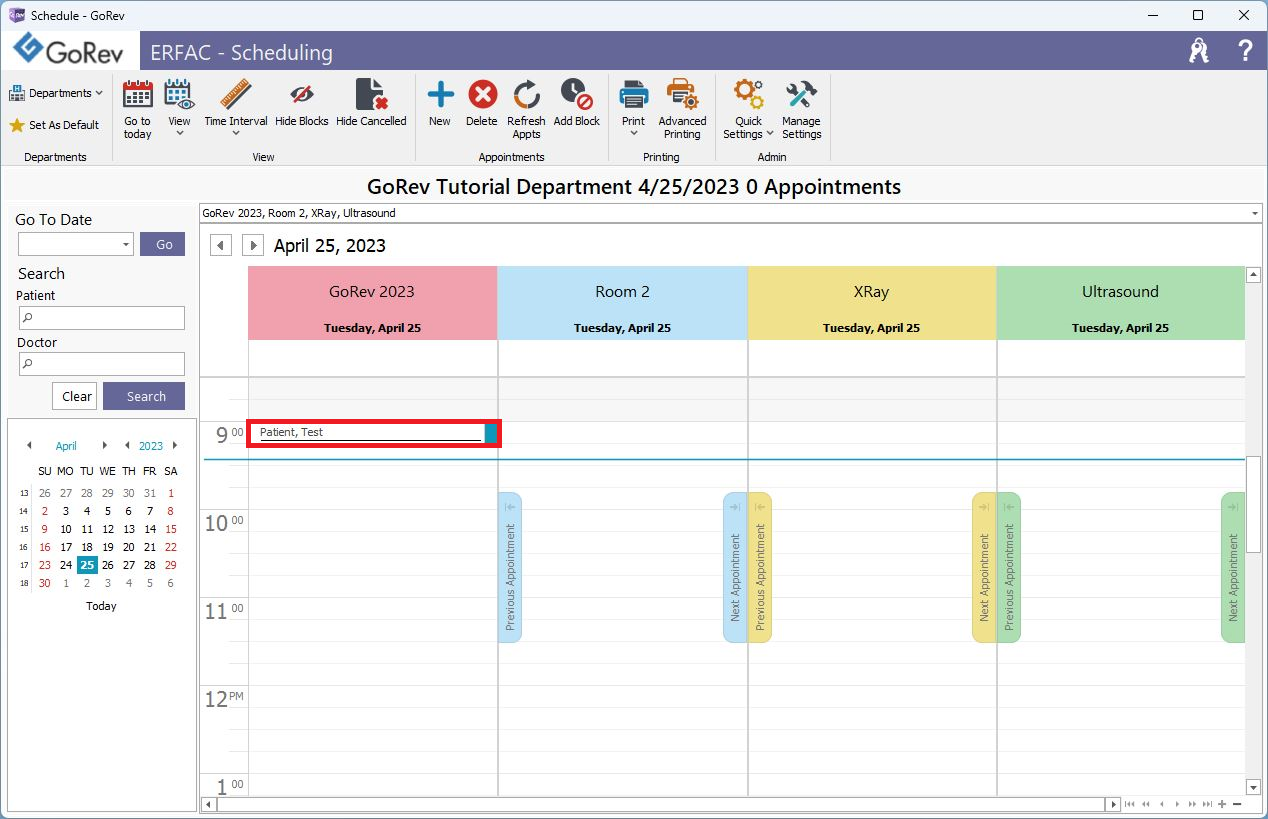 Note: Saving the New Appointment does not create a New Visit. In order to create a New Visit, please click on the "Enter All Patient Data" button in the New Appointment Toolbar.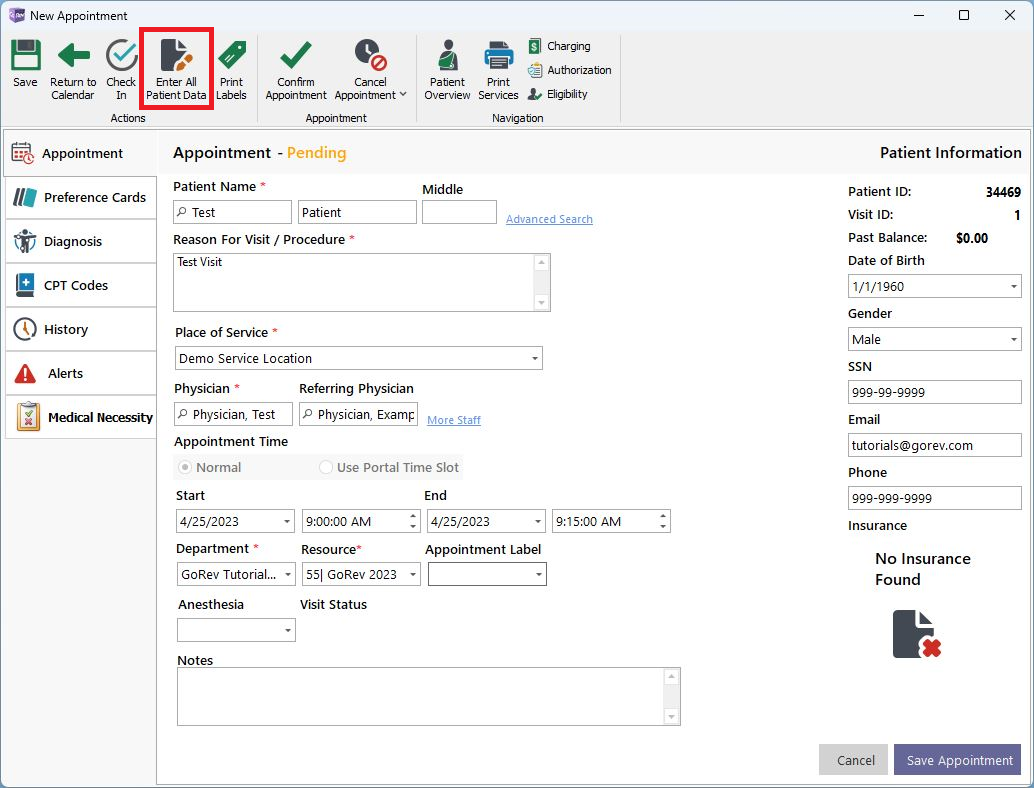 ---
Additional Resources
GoRev Support Team
If you have any additional questions or concerns regarding this tutorial, please contact the GoRev Support Team by phone at (317) 794-3900 or by email at ask@gorev.com
Note: Always submit an IT Support Ticket detailing the problem that you are experiencing with this portion of GoRev, if possible, as this will give GoRev Support Agents access to information that will help expedite the resolution of your issue. If you are unsure how to submit an IT Support Ticket in GoRev, please see the IT Support Ticket Creation tutorial for assistance.
---