Online Registration - Quick Reference
Utilizing Advanced Search will prevent the creation of duplicate Patient Accounts from Online Registrations.
This quick reference card makes references to the following resources. Click a link to view the full feature details.
---
When registering a patient from the Online Registration section, right-click and select the Check-in option to complete registration.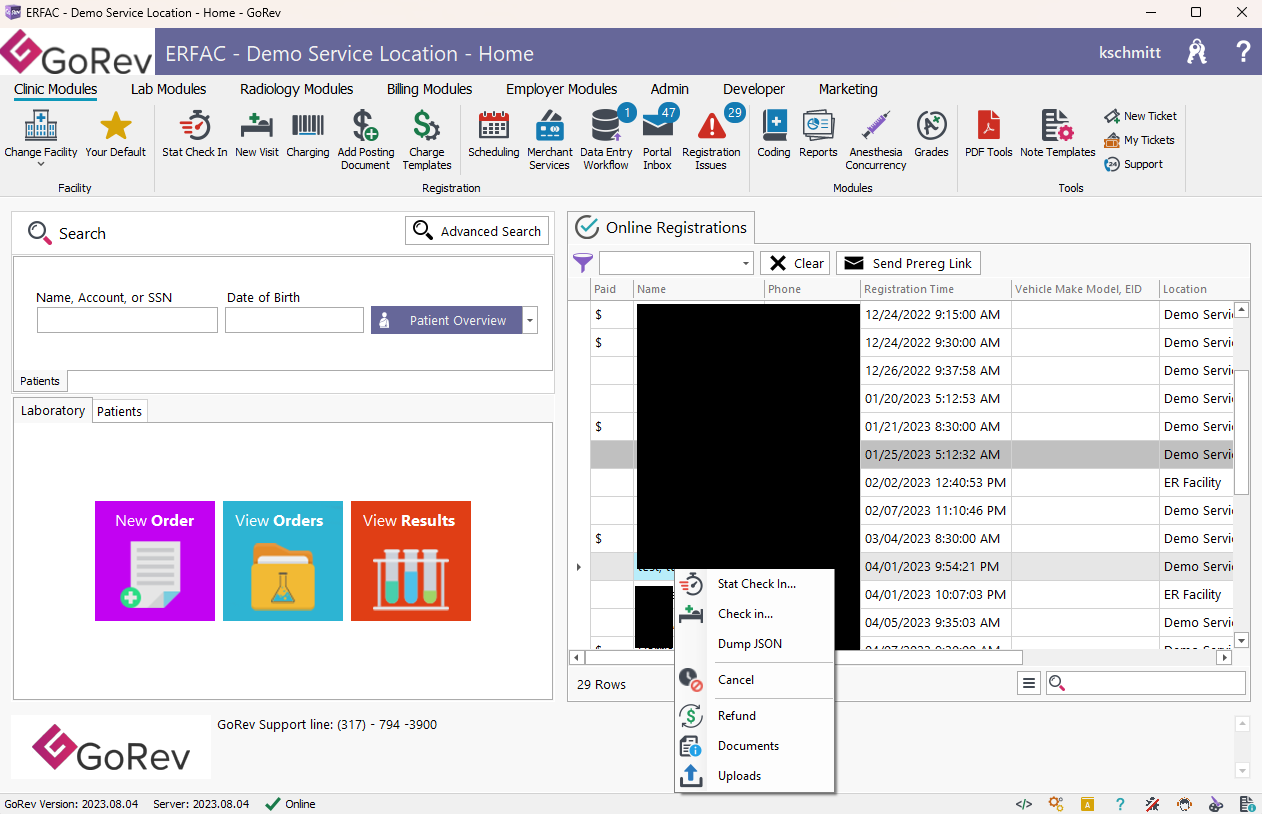 Selecting Advanced Search in the upper-right corner will allow you to perform a search for the Patient Name and see if they have an existing Account.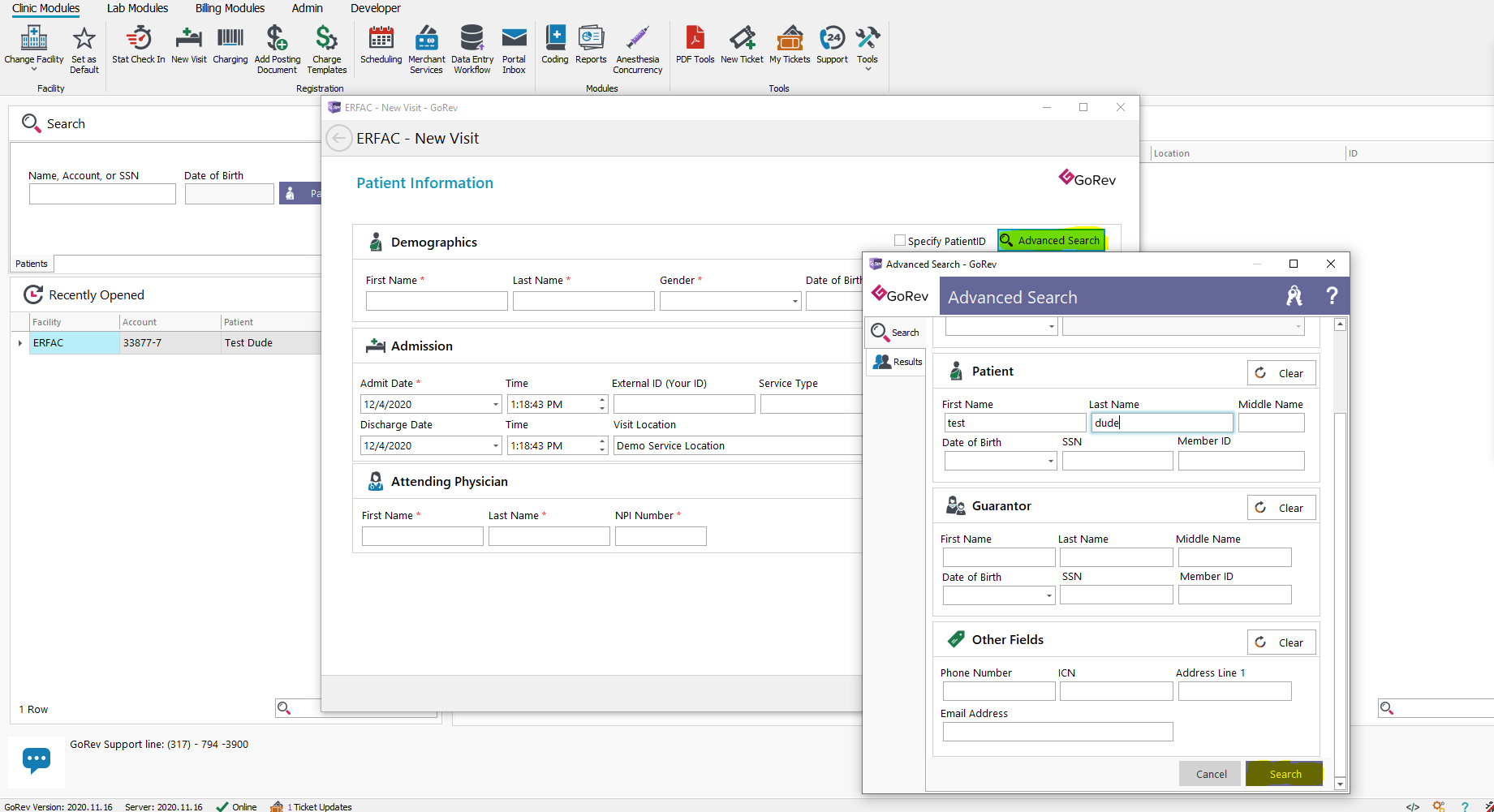 If an existing Patient is found, the New Visit screen will automatically populate the demographic and contact fields for you.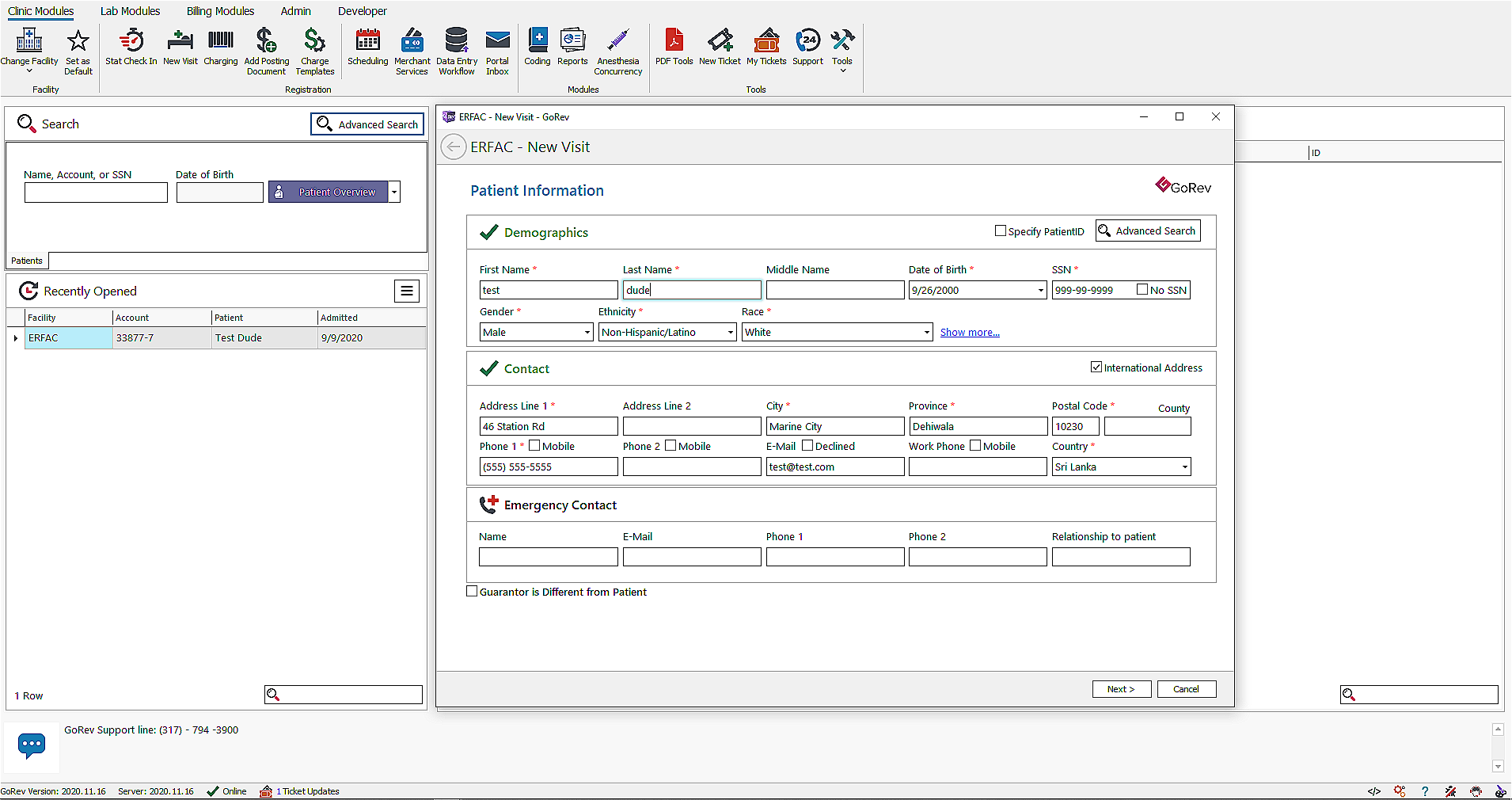 ---
GOREV SUPPORT TEAM
If you have any additional questions or concerns regarding this tutorial, please contact the GoRev Support Team by phone at (317) 794-3900 or by email at ask@gorev.com​
Note: Always submit an IT Support Ticket detailing the problem that you are experiencing with this portion of GoRev, if possible, as this will give GoRev Support Agents access to information that will help expedite the resolution of your issue. If you are unsure how to submit an IT Support Ticket in GoRev, please see the IT Support Ticket Creation tutorial for assistance.
---
​